NetGuard Printer Spooler
NetGuard Spooler is a complete replacement for the Acorn network printer spooler application supplied with the Level 4 Fileserver. It offers a far more comprehensive status window, vastly improved performance and stability.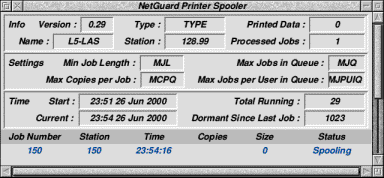 Communication between the NetGuard client and NetGuard Spooler allows the user to see a live view of the network printer from the their own screen.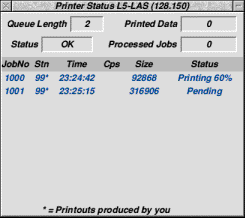 Once NetGuard spooler has received a print job it displays a message on the clients screen.

When the print job has reached the front of the queue and been printed the client is informed.